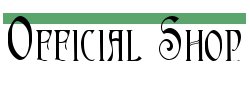 Welcome to the Cornucopia Studios official shop!

We have a wide selection of products for you. If you have a special request for any kind of product, or any image made into a product, please just contact us and let us know.


Custom Projects
Custom projects are done on a case-by-case basis. Our rates are affordable and negotiable. Please contact us if you are interested in hiring Cornucopia for your art or design needs. We always respond promptly and work well with deadlines of all kinds.


Publications
This category includes all printed publications created by Cornucopia Studios and its members. Samples of all publications are provided on their product sites.



Incubus Tales

volume 1
The first volume of collected comics from the popular series

Incubus Tales

.



Incubus Tales

volume 2
The second volume of collected comics from the favourite

Incubus Tales

.

Roaring Twilight Core Sourcebook


A 1920s supernatural RPG system, with a free digital copy to try!

Celestial Phantasia
A selection of celestial art by Hushicho.

Mitama: War in Yamato
A war threatens to tear the land of Yamato apart. A simple priest is all that stands between peace and chaos.

Shirayuri
A talent manager must face age, her past, her future, and her relationships.


Goods
Incubus Tales

Poster - Dhiar! AAH! Sci-Fi Print
A sci-fi epic for your wall!



Incubus Tales

Poster - Sexy Pin-up Dhiar
This poster will stoke the fires within, but it's still perfectly tasteful.



Pandemonium Renaissance

Poster - See Glorious Dis
A romantic art nouveau poster advertising tourism in the beautiful Great City of the Abyss.

Official

Incubus Tales

2010 Calendar
The one and only official 2010 calendar for

Incubus Tales

! Full of gorgeous pin-up fun.

Official Hushicho Pro Goods Shop at Printfection